and my daughter and I are involved. It starts out innocently enough with my daughter being an idiot taking a self-portrait.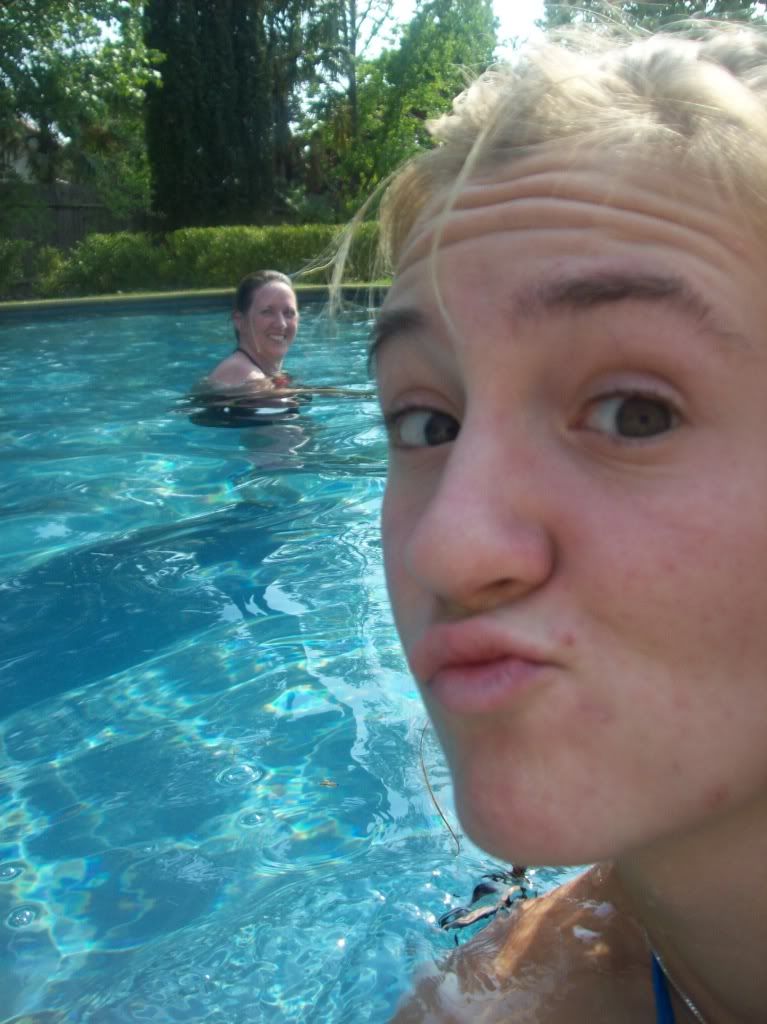 Then I decide that something better needs to be going on in the background.
And it continues to evolve. Synchronized swimmers....eat your heart out!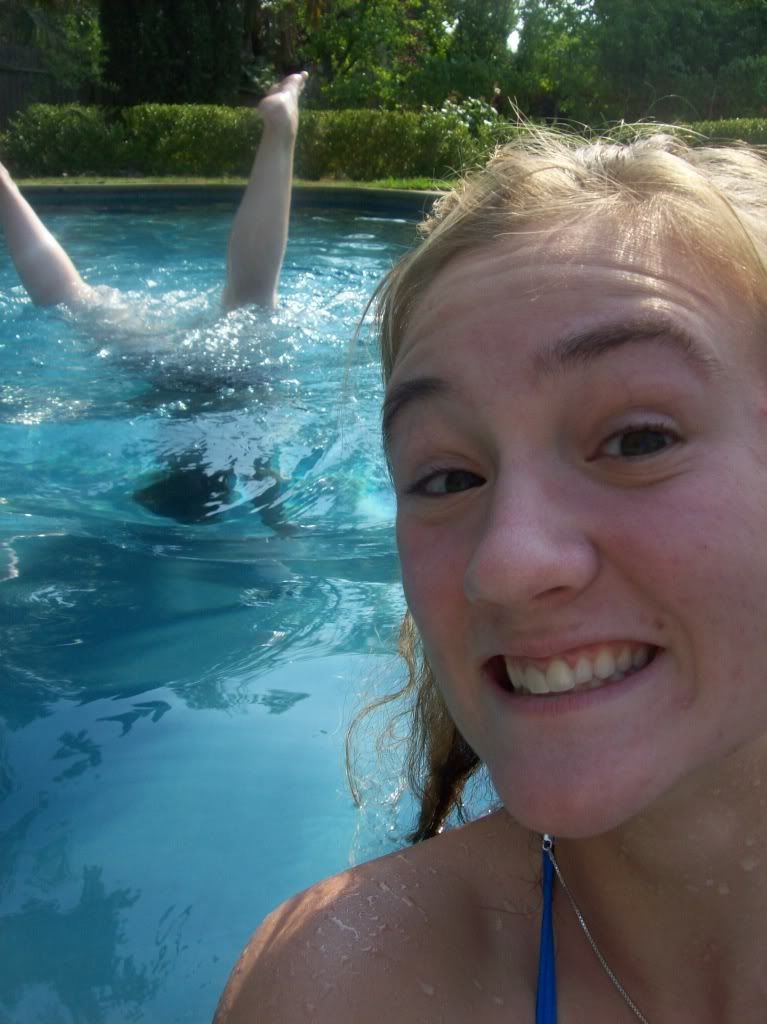 And then I approach to get more involved
Then we add a dog to the mix. This is Karen's dog, Ginger.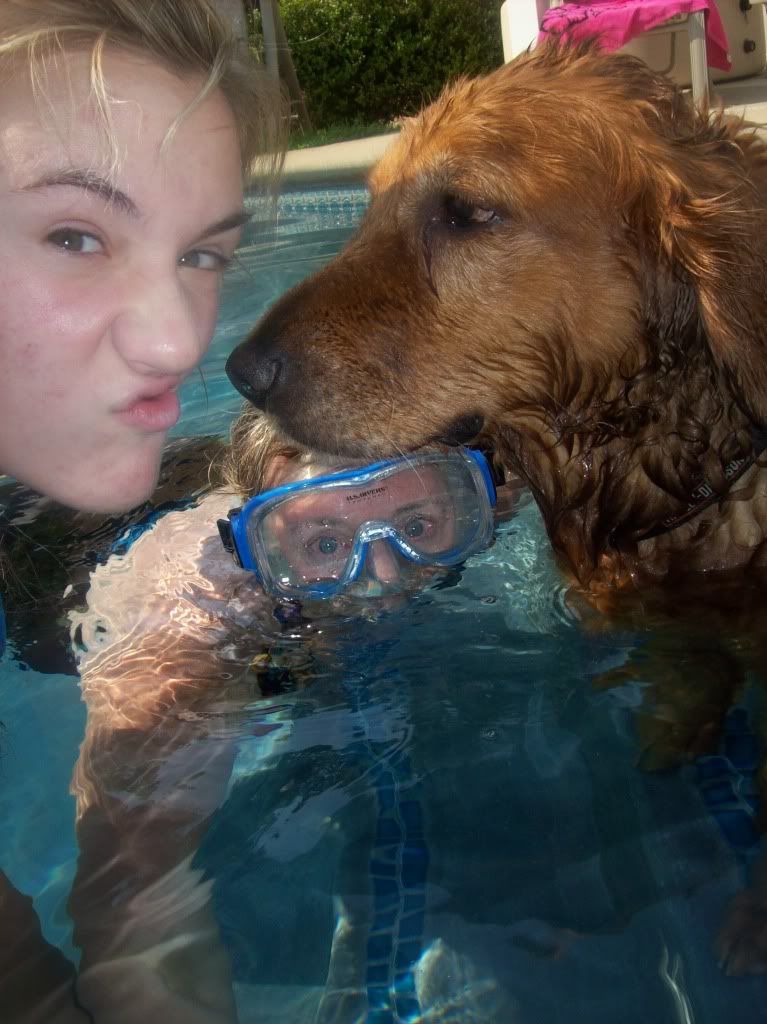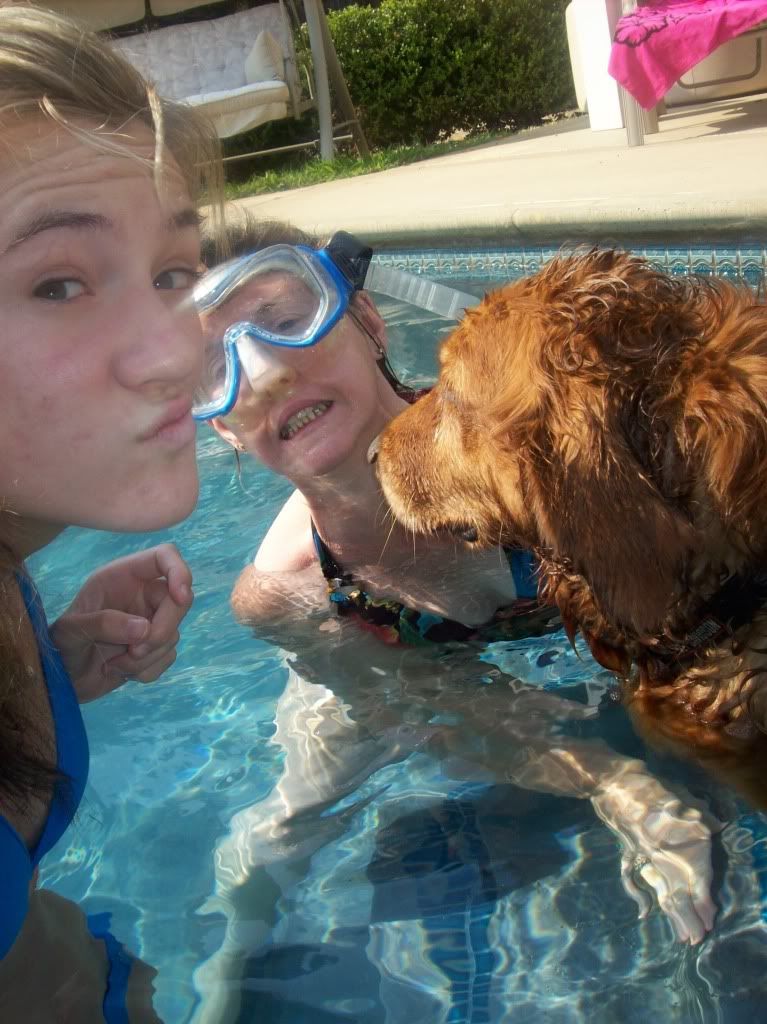 From the look on Ginger's face I don't think she is amused. You gotta wonder what she is thinking. Or maybe you don't wonder. Maybe Ginger is thinking the same thing you are....
"Who ARE these idiots?"