HEY LADIES!!!!!!!
mi mom is not able to come to a computer right now, cus she is stuck in the boon docks of NO WERE( red bluff) hahahahaha haha...
so i m being told to post something to keep up with her challenge ( witch is post a blog thingy everyday of this month ) so here it goes!
My friend sashia lives around the block from me.. we always kickin it old skool style YA DIG?
We always have something to do even if its nothing. ya feel me( gheto talk)..
so one time we were down town( same day we got re-ended ) and we saw this thing you putt ur face in and we decided to take a picture... so hear it is... ENJOY!!!!!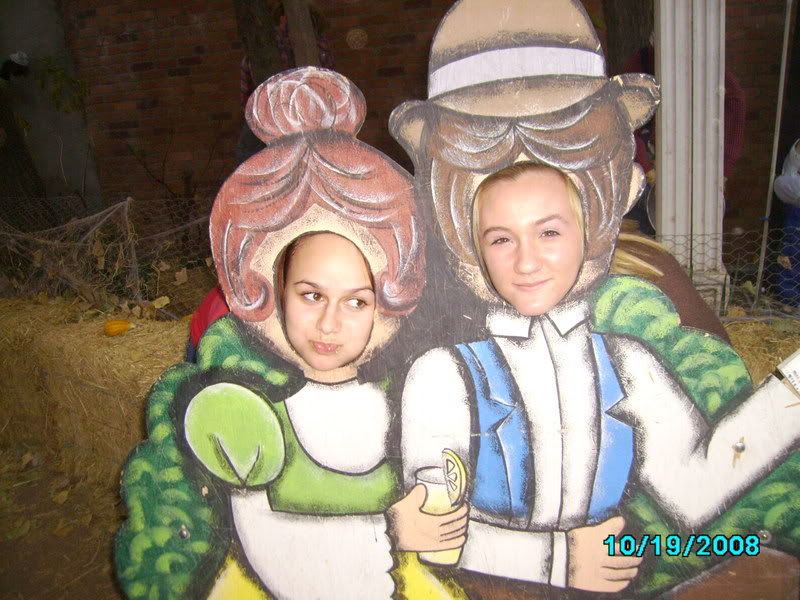 (left:sashia, right: lindsay)

i bet mi momy will be so happy with the post...at lease its something ya dig?
love ya mom( so does sashia)