So....my little girl is a soccer player. Quite a good one, actually. She aspires to play in college, become a teacher and coach a school team. Here she is in all her glory: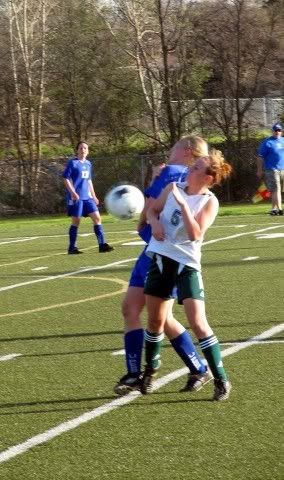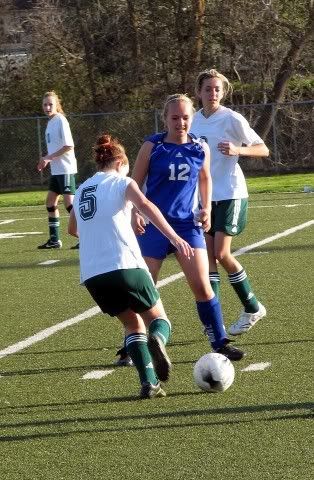 I love watching her play and while I was in Red Bluff for a week I was pleasantly surprised that she had 2 games. Their team had gone undefeated...until Thursday when they lost 2-1 in the last 2 minutes of the game. Poor thing was frustrated, tired and stinky. And being the good-mom-best-cheering-fan-EVER, I agreed with every whiny, poor-sport, tired and stinky loser comment she made after the game while having a burger and fries. And then I followed it with a question. The kind of question that would negate her own negativity...with humor. Because I'm like that.
Me: So, why was it so difficult to actually stay upright after kicking the ball today?
Her
(after looking at me in silence for a brief moment, sort of squirming in her seat and smirking slightly)
: You know, I just have no clue. I fell every time I kicked the ball the first half.
Me: Yeah. I noticed. Does your butt tickle from falling on it so much today? (
Butt tickle:

a term of endearment from my brother who would ask me this whenever I would get hurt during any one of a myriad of stupid events in my life...and one that cracks my girl UP
)
Her: *insert snot-snorting, tear-streaming belly-laugh here*
And thus began the conversation with my *real* soccer player, the good-sport-love-the-game player, about how fantastic the one goal they made was...with a most excellent assist from her and a most excellent tap in the net from the other forward.
And all was well with the world.
Now if I could only execute that look. That sultry, sexy look...like
Mrs. Beckham
...maybe that male hottiness would become a part of my meager existence.