Run...do not walk...to your nearest Target for this delightful little treat. I was handed one of these at a scrapbook camp last week when I was lurking for chocolate.
And white chocolate is my absolute FAV!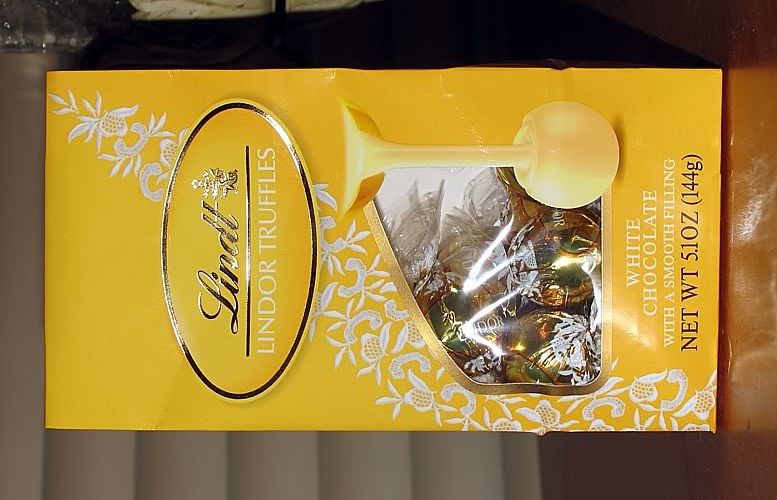 So I stopped in and got some on the way home from work tonight. And I took them straight to my room. And shut the door. And locked the door. And upwrapped one of these puppies...and gleefully sniffed it as it passed over my lips.
I'm in big trouble. Please, Lord. Have mercy on my thighs.