Isn't she just freaking ADORABLE?! Way more adorable than the disgusting kittens that were just dripping with sappy cuteness. Mainly because she smells better. But mostly because she stole my heart when I watched her enter this world last year.
Missy Jr. That is my nickname for her. When she was just a few weeks old I was visiting her (well, and her mom, too, but mom is realistic that Olivia is the one that draws the hoards of fans) and her mom, Karen, called her "Missy". I was slightly amused because it has been my own daughter's nickname over 15 years now. And so she became Missy Jr.
Missy Olivia is turning ONE!! This month on the 25th this little princess peanut will celebrate her first year of life. And what a celebration it is. She had a rough start, but she is overcoming all of it while managing to wrap her Daddy around her itty, bitty finger. And mom is pretty smitten with her, too, but is worried already that Missy Olivia will have her own stubborn streak that may surpass the size of Manhattan. There are tiny signs already. It could be a very long road through the teenage years.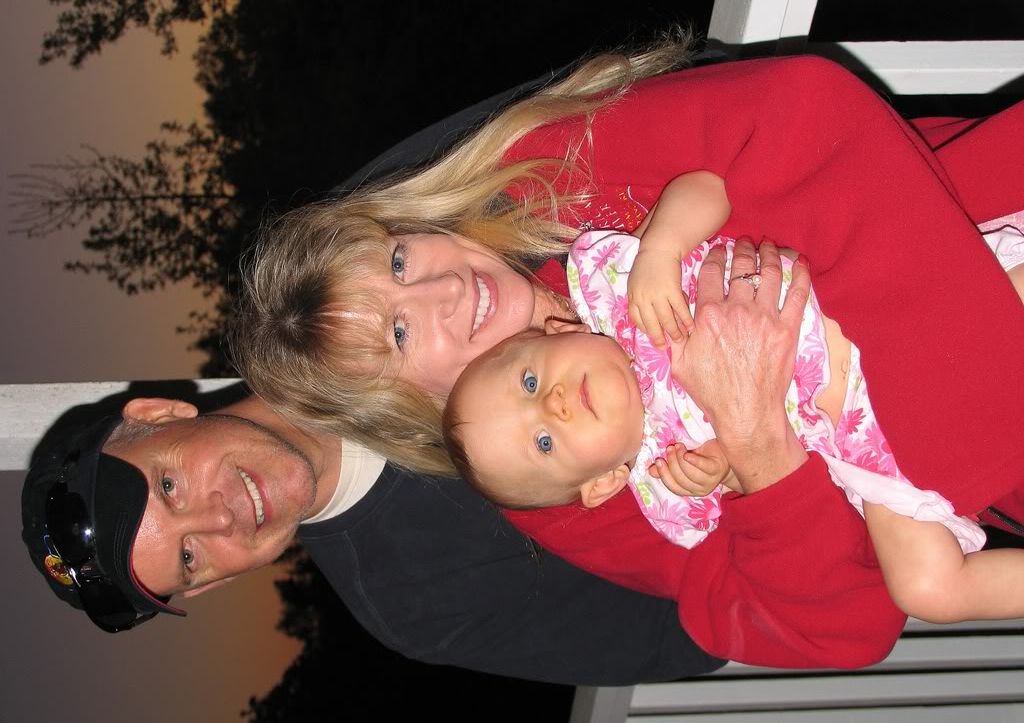 But until then, let's just enjoy the way she smells.
HAPPY BIRTHDAY, MISSY! We love you bunches!