a motorhead. But I will tell you one thing I know for sure he is NOT.
A handyman.
Case in point: during a...hmmm..."spirited" discussion he was having with his brother one morning (Nathan and I are NOT morning people, but that's a whole different blog post), he got a little upset that Cody would not leave him alone and chucked his shoe at him. And by "chucked" I mean threw it with the force of a cannonball leaving the cannon and hitting the designated target 5 feet away.
So you can imagine the size of the hole in the wall? Okay? Moving on.
Nathan didn't want me to be upset about said hole (joining the other 7 holes throughout the house due to "spirited" discussions between various individuals while on the phone to girlfriends or talking with brothers). So he attempted to patch the hole. This was the result: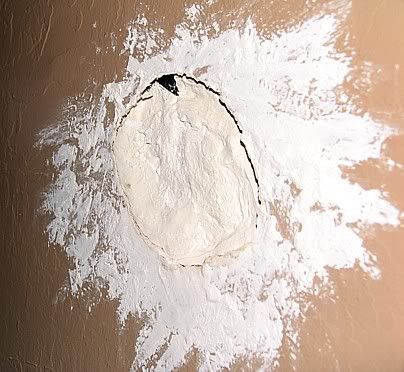 Now, the thing about this patch job is that Nathan was actually pretty proud of himself. He did it with no help and no instruction from his father (who used to finish sheetrock for a living). Really? All by yourself? Wow. No help? Amazing. Are you done? Yes? Hmmmm....so how is this going to look all painted up? Oh, it needs some sanding? Yeah. I think it does. You might also want to think about the fact the hole isn't completely closed.
I'm not sure the readers of this blog can really gain a true appreciation for this fine piece of handy work. I will tell you that normally a hole of that size would need a new piece of sheet rock cut and taped/textured/painted. But Nathan decided that he would just use this huge glob of wood putty and all would be good.
Wood putty. This is the look you get with wood putty....and your brother on the other side of the wall in the crawl space holding the detached piece of sheet rock while you try to bond the two back together: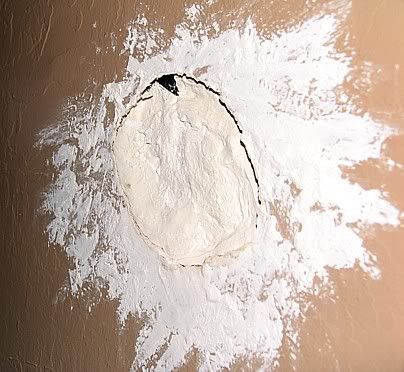 And so when dad and sister moved back to town and dad started piddling around the house when he could, the holes were some of the first things to get fixed. This is a patch job that Troy did...complete with texturing but not yet painted:
It really is the correct way of doing things. You know, with some kind of product other than wood putty. It's a beautiful piece of work, the patch job.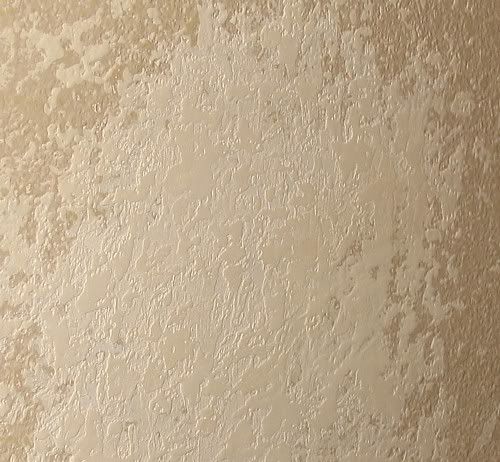 But this lovely piece of work remains....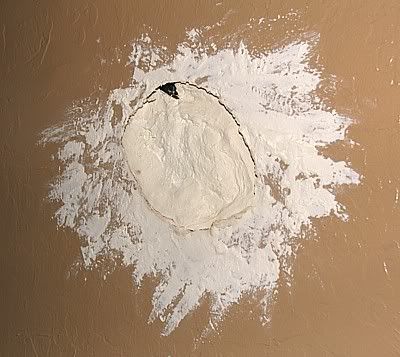 ....waiting for the motorhead to clean his hands of the grease and filth so that his father may train him up correctly in the fine art of hole-patch 101. Because Lord knows we can't afford to keep buying all this wood putty.