This child loves grease. And oil. And dirty, smelly engines and all the stuff related to dirty, smelly engines.
My earliest memory of Nathan and an engine was a weedeater when he was about 8. It ran before he started playing with it. Curiosity, boredom and a trip to the store to purchase another weedeater later....and Troy and I knew we had always better live in a house with a garage. Maybe even consider purchasing an extra bed for the garage. Because that is exactly where this child would live for the next 10 years.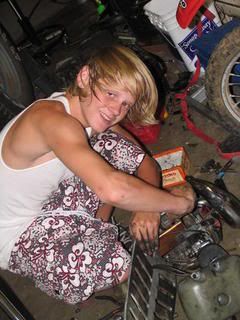 We buy him things for his birthday and Christmas like wrenches, shop lights, engine hoists, air compressors and other unidentifiable-by-a-mom things. His stockings and Easter baskets were filled with de-greasing hand soap, sockets and car magazines. He has had a couple of jobs at local fast food/pizza joints, but he started making more money by being the neighborhood mechanic to all of his friends. It started with Go-Peds (motorized scooters) and transformed in to buying junked cars, fixing them and reselling them.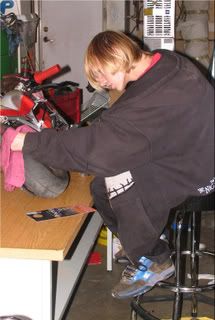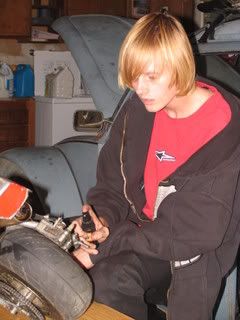 But it took some trial-and-error to get to where he is. For the longest time he couldn't even be bothered to get a haircut because he was so busy tinkering in the garage (little mom-dig there). The best story I have about the "learning process" of Nathan is when he wanted to turn his own scooter in to a Go-Ped....and proceeded to attach a weedeater engine (we've gone through a lot of weedeaters, people). The only problem with that idea was the weedeater was electric so he could only ride it as far as the cord would let him.
It's true. I don't tell lies here.
Then when he turned 16 we bought him his first car. It was a piece, let me tell you. A Baja Bug that we bought from Troy's brother. But he LOVES that car. Yes, at almost 19 he still has it. He spent hours and hours and days and months in the garage after he got it fixing all the wiring and putting in new carpet and making it "pretty". Well, as pretty as a dirty, greasy motorhead wants things.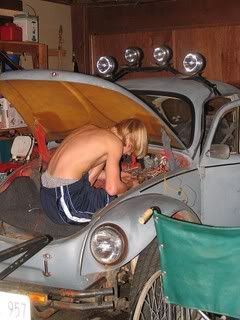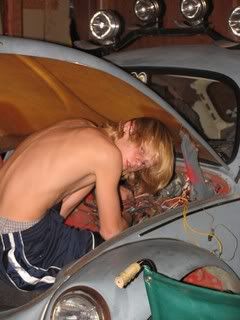 He doesn't always fix things for his own benefit. He also fixed up a 3-wheeler that he bought from my mom to give Troy for Father's Day.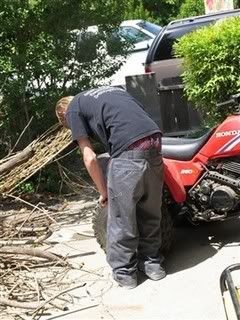 This is child is a mini-version of his father with the love of all things FAST....with the love for all things dirty and greasy of MY father. He comes by it naturally. So it was a no-brainer to send my son
HERE
. He is not quite 1/2 way through a 10 month course and LOVES this school. He gets to get his hands dirty and greasy and smelly.
Which is great. Because it gives my garage door a rest from all of that....because I don't have a sink in my garage and the de-greasing hand wash is in the bathroom.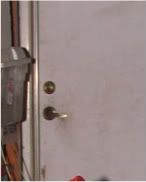 But in all fairness, he IS my child, too.