Seriously. Don't get me wrong, I LOVE clothes. I loved them a lot more when I was the size of my daughter, but I do still get a thrill out of wearing a fresh, new skirt to work or sporting a cute new shirt to wear to the movies.
But this?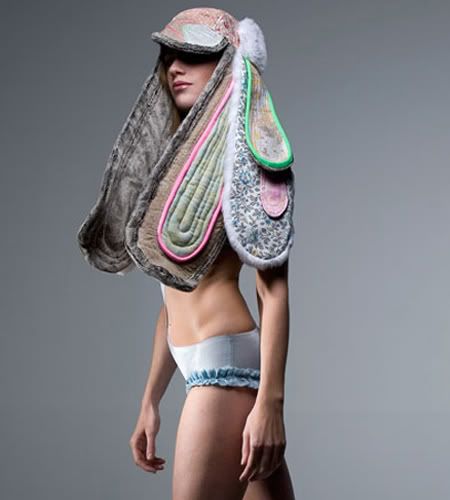 I don't get it. I like hats. I do. I wear them a lot in the summer. But this looks like a very bad quilted version of Droopy Dog.
Of course, there is always this lovely selection. You know, if you want to look like a ram.
Then there is this. Oh, my.
And this. For the nature lover in all of us.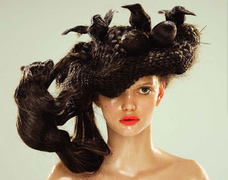 This lady just dug herself all the way to China....and popped up out of the ground.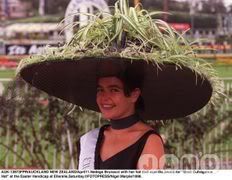 This could be me....if I happened to go fishing with my husband and his cast got away from him. You know, if he need a lure this big.
I guess the world of high profile fashion is just going to have to get along without me. At least in the hat department. I'll stick with my Target $4.00 baseball caps, thankyouverymuch.
**all images (with the exception of Droopy Dog) came from the fashion site PopGloss. Enjoy your trip down the high fashion catwalk!