you know the one....she was
handling dental affairs
for me over the weekend to help my poor, miserable daughter get some relief? In the middle of trying to move? Yeah. Her. God did a very good thing for me when He blessed me with Linda. A very good thing, indeed.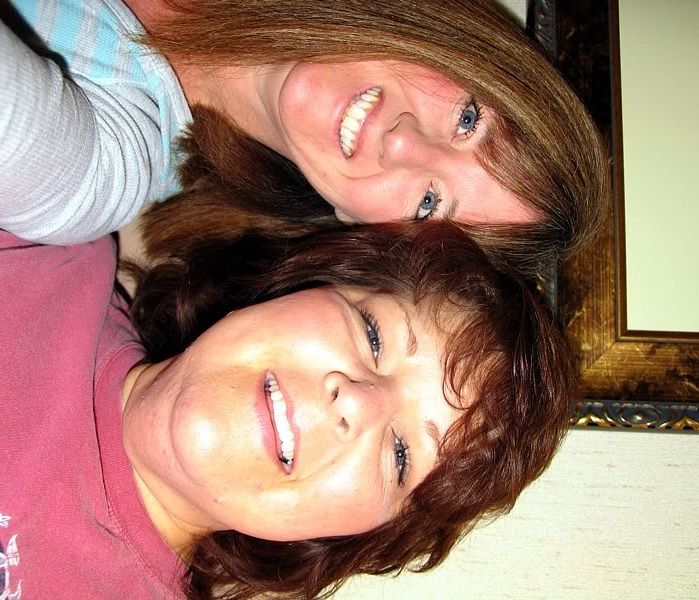 Bff has a name: Linda. I have been friends with Linda since I was 10. And no, I'm not 20, so let's just say that I have known her longer than I haven't known her. Okay let's just say I've known her 32+ years because I'll be 43 next month and it doesn't really matter to me that you know that.
Linda and I went on a girl-trip a couple of weeks ago to Monterey, CA. Our friendship is the kind where you can go on a road trip and not say anything for an hour, and it's okay. We can go a couple of weeks without checking in with each other, but then we just pick up right where we left off. We are comfortable with each other. She probably knows me better than I know myself.
She compliments me very well...kind of like a marriage, but not. She has an incredible sense of humor (she is my friend, after all) but it is much more "sophisticated" than my own. I'm not even sure if that's the word for it. I'm a goof ball, silly and will burst out in laughter at nothing in particular. But she has the one-liner humor and it cracks me up. She doesn't always burst out in laughter at nothing WITH me, but she does chuckle a little. She *gets* me
and
she still wants to be my friend after all these years!
Why? Because we find the same "kinds" of things funny. Like
Tilly being a whale
.
Or this photo shoot: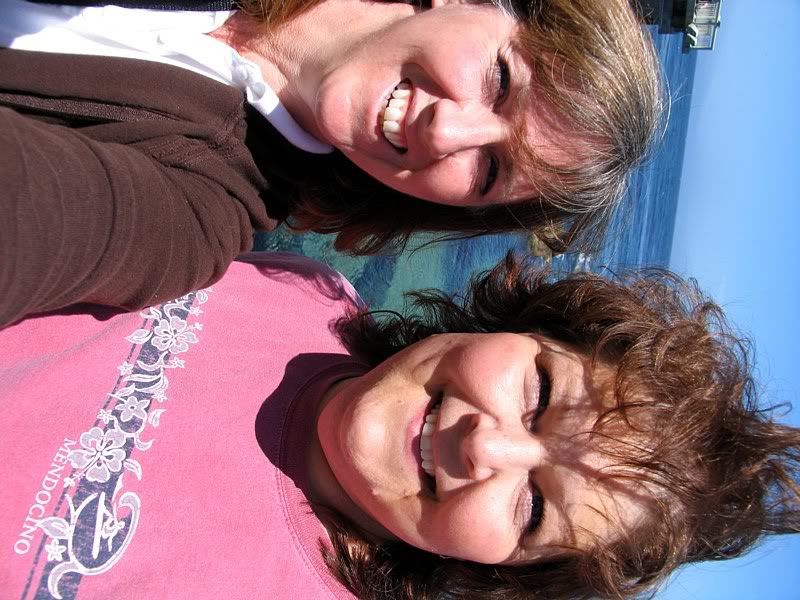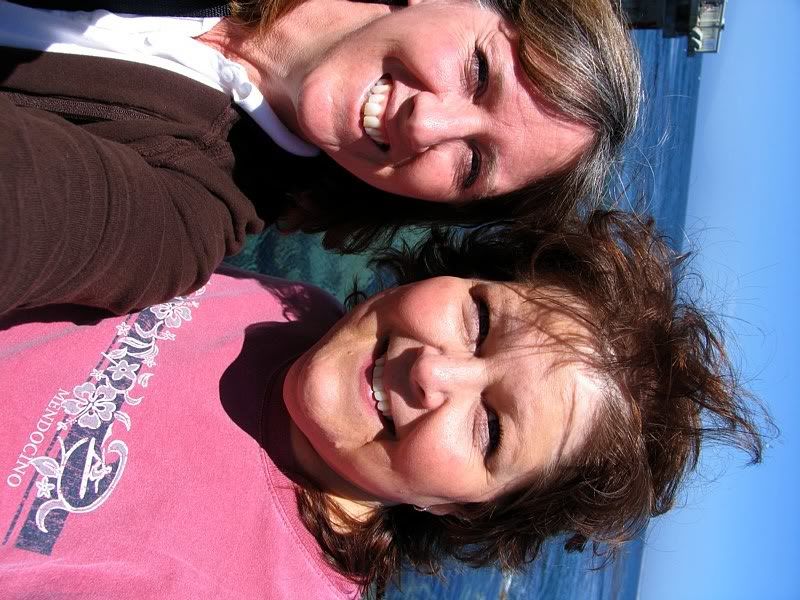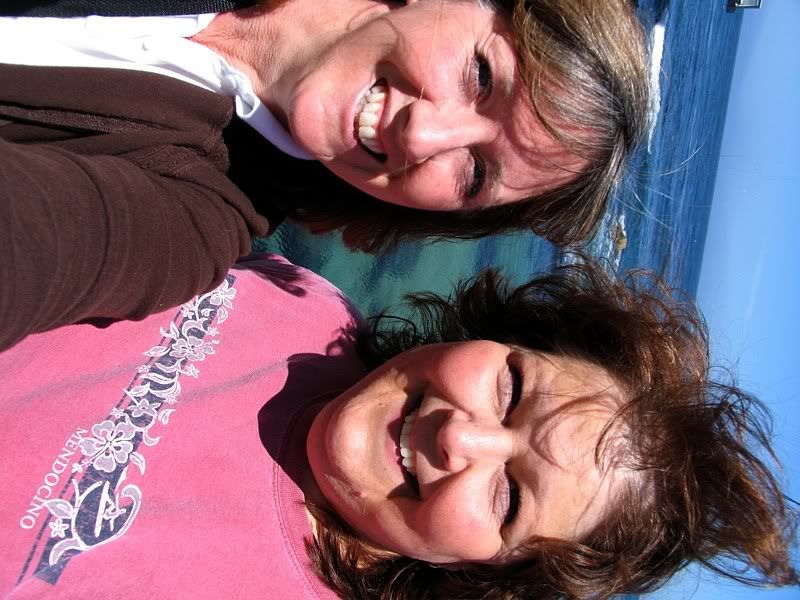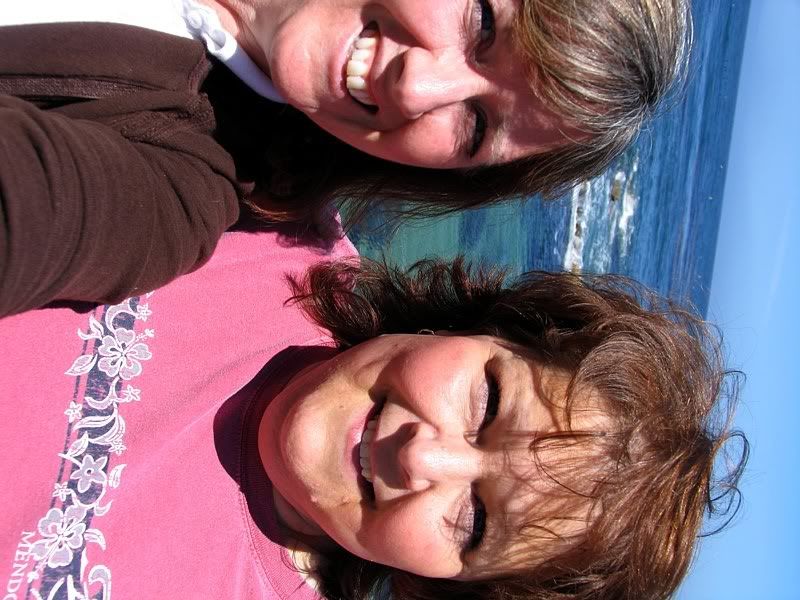 Why was it that on this particular day in Monterey, the only wind gusts were at the exact moment I snapped the picture so that Linda's bangs were flying in the air?
We finally got the best we could (the last one) but certainly not without laughing and having to recompose ourselves after each shot. And can I just say thank God for digital? If I had a film camera I would have one picture and Linda's bangs would be flying. Plus, someone's head might not even be IN the shot since I wouldn't have the groovy viewer that can flip around. Which, if that's true, why did it take 4 shots? The wind, people. The wind. Follow along.
Another reason we still remain friends? She used to listen to this, too: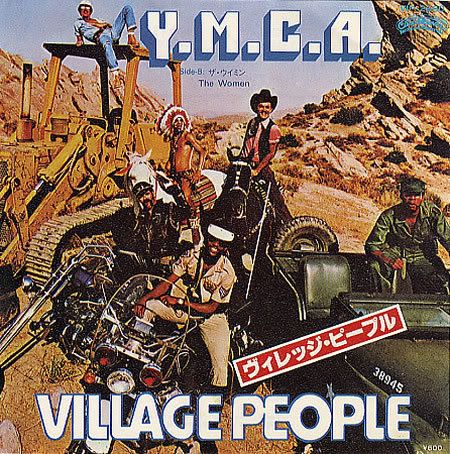 It's true.
And another thing? She liked me when: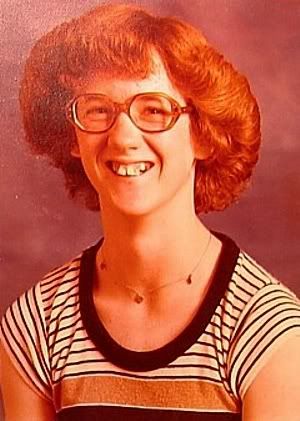 There really is no better friend. I dare you to find one. And since I know she will probably read this, I just want to tell her I love her. Even more than I love Rice Krispie Treats.
And she knows that's a lot.