Talking. Email. I know the two contradict themselves but just hear me out.
A few weeks ago I sent an email at work to 4 people asking a question about a process that takes place during the course of my job. 4 people. People who are perfectly capable of answering the question.
The first few days the email progressed back and forth between the original 5 people involved in the conversation....the 4 people I asked the question to and myself. 5 people. 5 people who are perfectly capable of having this conversation and coming up with answers and/or suggestions to the question.
But then it was silent. Kind of like the silence right before you get a tornado warning. That eerie, dark, still silence that gives you goosebumps and makes you throw up a little in your mouth...especially if you live in the
midwest
. I don't. But my Grandma has practically her entire life. I've heard stories.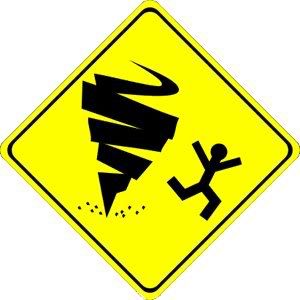 5 days ago I log in to all of my work applications, including my email. And I see it. A response! A possible answer? Or maybe a suggestion? But certainly some activity! The silence is over.
But remember that throw-up-a-little feeling? Yeah. I should have paid attention to that. The email now has 17 people on it. With no answers. Just more questions. Except the questions are now directed at me. ME.
What? Those 4 people I initially emailed? Oh, they are still in the email chain. They are the ones asking ME the questions.
Remember back in the olden days when you just walked in to
someone's
office, had a conversation, maybe followed it up with a meeting after you invited the other 3 people who needed to be in the conversation, then MADE A
FREAKIN
' DECISION? It was too much work to walk to 17 different offices, have the same conversation over and over and over again only to take those 17 different conversations back and forth to the original 4 people. Life was simpler back then. In 1982. Without cell phones or email or cell phones that could get emails.
Email has overcomplicated the decision making process. Just
sayin
'.
I'm getting ready to be off work for 2 weeks. And tomorrow is a holiday. So there will be no definitive answer for me before I leave because I am required to answer questions I do not know the answer to before they can answer the questions I asked originally. And there is no telling how many more people will be added to the email chain while I am gone and how many more questions there will be that I still cannot answer because I have other questions I still haven't answered in order for them to answer the questions I asked originally.
(this space left intentionally silent while you read that last paragraph 3 more times)
Excuse me while I go rinse my mouth....I just threw up a little.