17 years....and still waiting for mom & dad to grow up.
There are many, many words that I could put here. The fact that my girl has grown up in the shadows of 2 brothers put her at a disadvantage of sorts.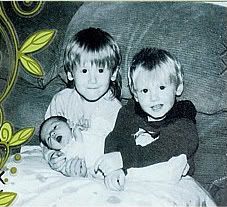 She did not learn proper etiquette and as a result belches, announces bathroom visits, and doesn't know how to properly wear nylons. She has a pretty difficult time walking in any type of shoe with a heel on it, doesn't understand why she should cross her legs with a skirt on and she follows up with details after the bathroom visit. Sometimes. And she doesn't always know when to use her indoor voice. She is loud, people.
She also can't get away with a thing because one brother checks up on her to keep her out of trouble and the other one squeals like a pig to get her in to trouble.
She does, however, have a fondness for girly things like makeup, the color pink and Hello Kitty. She has had more color changes to her hair in the last 2 years than I have had in the last 30. We won't even go in to the discussion of boys because it makes my stomach upset. And this girl can make me laugh! She is full of silliness and humor like neither of my other two children. She is quick witted and funny. But not as funny as me. (Some of you will get that joke. You know who you are. And it's not really a joke, is it?)
But there is no denying that she is, in fact, mine.
After all, who else would pose for pictures like this except my own flesh and blood?
Happy Birthday, Lindsay. I love you for always being the one that makes me laugh.
Love,
Mom