Look at me. Peaceful. Relaxed. Asleep. Then my dear husband decides he needs to snap this picture of me sleeping during the middle of the day. Not because I was being lazy but because I was in the middle of night shifts.
Oh, how I love to sleep when I'm on night shifts.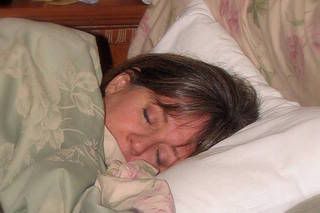 What's so special about this particular slumber that my husband decided was so important to capture for me on film? No doubt to be thrown in a scrapbook with some pretty papers and fancy doo-dads next to it?
Well, apparently I'm not the only one who enjoys the sweet slumber of a chilly fall afternoon.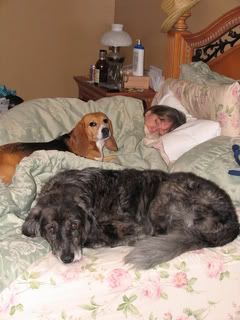 And just so you know, there is one more animal UNDER the covers with me.
And just so you know, I sleep like this more often than not during the day. Because during the night I usually have a beast of the human proportions in there with me and he most certainly will not allow such behavior during HIS slumber.
Party pooper.