I believe I have posted about Karen before and her daughter, Olivia. I know I have shared about 82 of the 4,183 pictures I have of Olivia and my own daughter, Lindsay.
Here's another one for good measure, taken just before Olivia's 2nd birthday this month.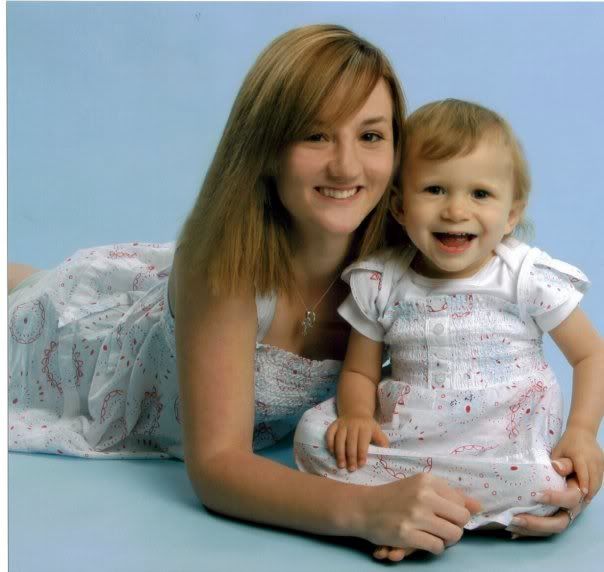 Lindsay and Olivia, May 2009
Olivia's story is special. And Karen's life was changed forever, just like any mom is when they have a child....but not in the way you might think.
Olivia Clare Eva Framnes arrived on May 25, 2007. I watched her come in to this world with her daddy, Kjell, and Clare and a room full of hospital staff. She was a petite 4 lbs. 15 oz. when she was born full-term, but otherwise very healthy.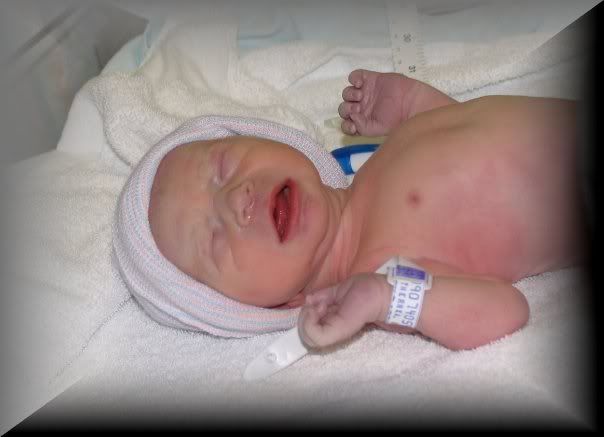 10 short minutes after arriving. Welcome, Olivia!
Shortly thereafter she spiked a fever, was hospitalized, and Karen and Kjell were faced with the horrible news that it was bacterial meningitis. Over the next year this poor little baby faced a myriad of ailments that were relentless on these two new parents. I will say that they braved through with complete grace and thankfulness, but if Karen reads this she will call me a liar. They both struggled with the normal emotions of bitterness, sadness, and anger all wrapped up with love, compassion, concern and sleep deprivation. It was a long journey of sleepless nights, lost jobs, no medical answers, first smiles, dainty clothes, giggles, and ruffled bottoms.
Halloween with daddy, 2008

Olivia was diagnosed with a mild form of cerebral palsy recently and is also displaying characteristics of autism, the result of the meningitis. Although it was good to finally have some kind of name attached to the delays happening with her, it was heart wrenching for Karen and Kjell to hear the words.
Olivia and my own daughter share a very special bond that is hard to explain….Olivia responds to Lindsay unlike her response to some of her therapists and I truly believe this relationship has changed my daughter in ways that I cannot explain. Lindsay loves that little girl with more compassion and depth than I have seen with any of her other relationships. She cries with each milestone Olivia makes and celebrates the days she gets to see her. It warms my heart immensely!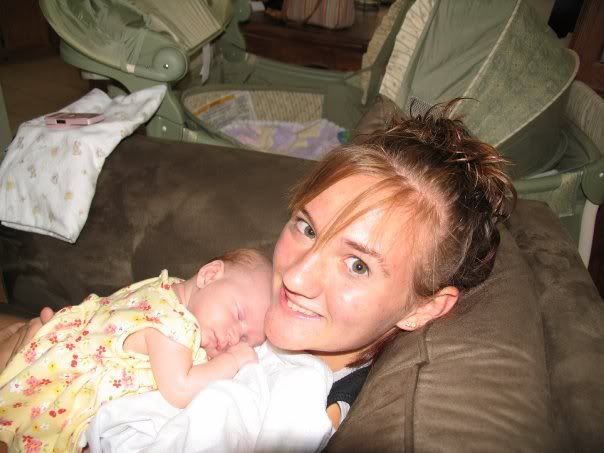 Just 2 months old...the attachment begins.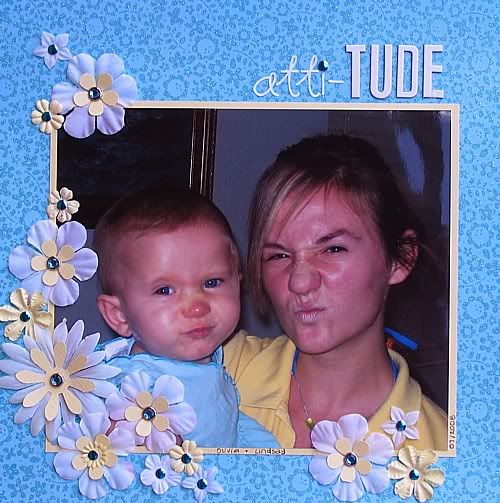 15 years apart in age, so much alike - July 2008
A special kind of bond - Spring 2008

The last 2 years have also changed Karen and Kjell in ways that I'm sure even they do not realize. When you are put in to these life-changing situations you just deal with it. It becomes your life and you can't remember it being any different. I can honestly say that God knew exactly what He was doing when he chose Karen to be Olivia's mother. Her heart is pure and full of love and compassion for those struggling with personal challenges, either physical or emotional. She has donated much of her time and money to worthy causes in the 11 years that I have known her.

Karen has recently decided to start a venture that will accommodate her financial needs, Olivia's therapy schedule, and her strong desire to give back to a community that has done so much for her the past 2 years. Please read the following message from Karen to her friends and family:


Dear Family and Friends:

As you are aware, my life has changed DRAMATICALLY over the last couple of years. Olivia has been an incredible miracle baby since day 1. All of her illnesses and physical challenges have been a big eye opener. Being the mom of a special needs child has educated me as well as given me a whole new perspective on life. So, where am I going with all of this and why am I writing???

Many of you know that I have been unemployed most of the last 2 years. I have tried to find a part-time job that would help with the finances and allow me to take Olivia to her 4 - 7 appointments per week. Unfortunately, I have not found an employer who can accommodate such a schedule and pay enough to cover the part-time daycare expenses. With that, I have decided to start my own business.

Along Olivia's journey, we have met EXTRAORDINARY families through the special needs organizations in which Olivia receives therapy treatments. So many of these families are struggling financially, emotionally, etc. My objective is to help them through my business....

Basically, I want to start my own baby/toddler/children's' non-profit store of used clothing/shoes and toys with a caveat....For every article of clothing or toy that is sold, I will donate an article (or 2) of clothing/toys to a special needs family. I saved Olivia's clothes and toys for this purpose. This is where I need your help....

I am looking for old or even new clothes/shoes/toys for kids newborn to 10 years old. If you, a family member, friend, neighbor has clothes/toys that they want to donate, I will pick them up. I plan on starting next week. Any clothes/toys that you or a friend/family member can donate will be greatly appreciated.

I am partnering with Alta Regional to donate the clothes to the special families. Alta Regional has played a huge role in Olivia's life. They provide the physical therapy, occupational therapy, speech therapy and several other services for her. We would be in a real bind without them. They love the idea of the donations and will maintain the privacy of the families.

Thank you in advance for assisting us with our new venture. Your kind words, support, and prayers over the last 2 years has been much appreciated. Please feel free to forward this message to family, friends, neighbors, etc. In terms of collections and times, please send me a mail message or call me on my cell phone at (contact me via email for Karen's phone number).

OH...in terms of a business name...still racking the brain. I have to get an "O" in there somewhere. If you have any suggetions, let me know.

Thank you,
Karen & Olivia

She has since decided on the name "Love, Olivia". It's more personal, less business-like, and exactly what she wants the feeling to be for her venture.

I know that the world of the internet is far reaching. If you are somewhat local to me (or in the vicinity of my hometown of Red Bluff) and can forward my blog link to anyone that may be able to help Karen in this new adventure, please do so. And if you are not local? If you would like to help, contact me via email at cheri_pryor@yahoo.com. I will make some financial arrangements for shipping donated items if you are willing to box them up. Please put "Love, Olivia" in the subject.

From the bottom of our hearts, thank you!
Karen and Cheri, Summer 2008